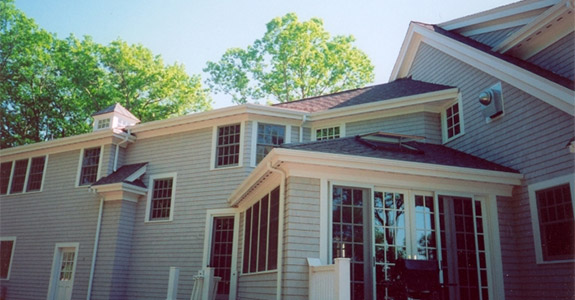 As a homeowner, you know that the integrity of your home depends on the protection offered by your roof. Your gutters are a key component in protecting your home from water damage, so it's critical that you have a company you can trust to handle gutter-related problems, and to do so with the expertise that comes from specializing in gutters for four decades. The team at B & B Aluminum Products is the team you need on your side when your gutters are clogged, broken or falling apart. Here's what we can do for you:
Gutter repairs: A lot can go wrong with your gutters, and once you have one problem, you're more likely to see others popping up. When you need gutter repairs, give us a call right away. We'll thoroughly inspect your gutter system, explain the problems in an understandable and helpful manner and make any repairs necessary. We're also available to conduct routine maintenance to help prevent problems before they arise.
Seamless Gutter installations: Whether you're building a new home or looking to have gutters installed on your existing home, B & B Aluminum Products is the company to call. We specialize in gutters, so you can believe in the high quality of our services. We work with premium products, including Leafguard gutter systems and Leaf Defier gutter filtration systems, to ensure you're getting the best value and protection.
Gutter cleaning: Cleaning your gutters is a time-consuming, potentially dangerous and not very fun job, which is probably why you've been putting off doing it yourself. But there's no need to go climbing around on your roof when our team can provide dependable gutter cleaning services. We'll save you the time and energy, and we'll get the job done safely and thoroughly, so you can stop worrying about your gutters. Multiple colors to choose from:
When your gutter, requires repair, maintenance, cleaning or replacement, call B & B Aluminum Products at 508-384-7989. We're happy to discuss our products and services with you, and we'll even provide a free estimate!